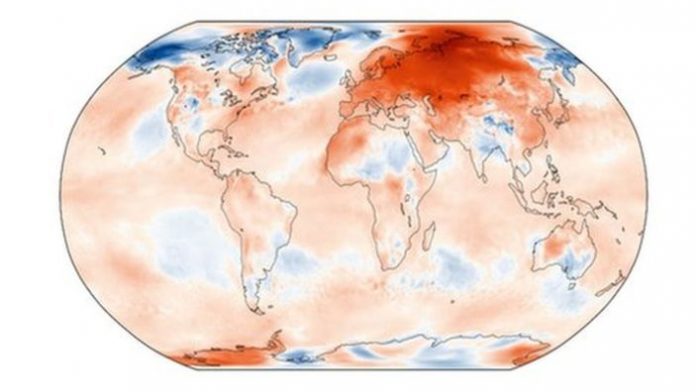 Snowless Helsinki streets… February sunbathing in France… a failed ice wine harvest in Germany… cities and towns in the UK swamped by floodwater. It was a winter of unusual weather conditions right across Europe, and a record-breaking one too.
According to Copernicus, the EU's climate change service, it was the warmest winter on record for Europe, by a long margin.
Temperatures across Europe over the winter months of December, January and February resulted in the continent being 3.4C above the 1981-2010 average. This was also 1.4C higher than the previous warmest winter of 2015-16.
February alone was 3.9C above the long-term average for Europe, making it the second warmest February on record.
Driving the unusual warmth were stark pressure differences between low pressure over the Arctic and high pressure over the North Atlantic. The strongly positive Arctic Oscillation, at times record-breaking, helped to maintain a strong jet stream, feeding in mild Atlantic air and storm systems through much of the season.
Many individual towns and cities also saw winter temperature records tumble, including those in Paris, Minsk, Vilnius and Oslo. Figures for Helsinki were particularly stark, with February being the second month running in which average temperatures were more than 5C above average for the month. Snow was also been a scant visitor to the city throughout winter, unlike further north in Lapland, where the moisture laden air has piled in near-record breaking levels of snow.
In Germany, the harvest of ice wine failed completely for the first time because the winter was too warm. None of Germany's 13 wine-growing regions had the necessary temperatures of -7C to produce the dessert wine, which is made from grapes that have frozen while still on the vine.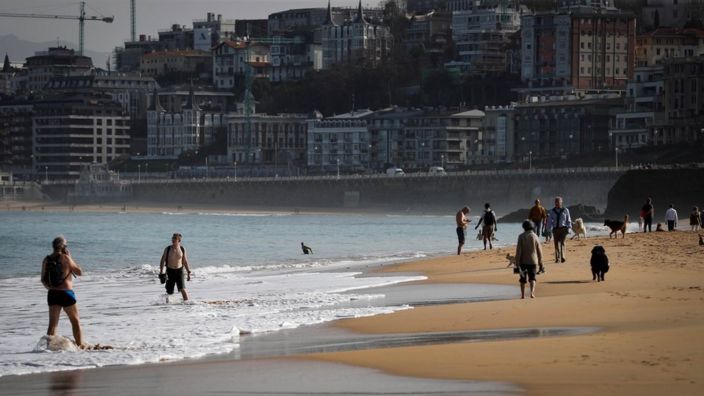 Some ski-resorts brought in snow to cover bare slopes ahead of the February half term. These operations were undertaken at Montclar, in the Alps, and Luchon-Superbagnères in the Pyrenees. This followed a spell earlier in February in which some cities across Spain and the south of France broke local temperature records. The mercury soared well into the 20's for many, with Valencia in eastern Spain registering almost 30C on 4th February.
With the mild weather through February, also came moisture-laden Atlantic storms, especially here in the UK. Storms Ciara, Dennis and Jorge helped the UK to its wettest February on record, according to the Met Office, and also resulted in widespread flooding.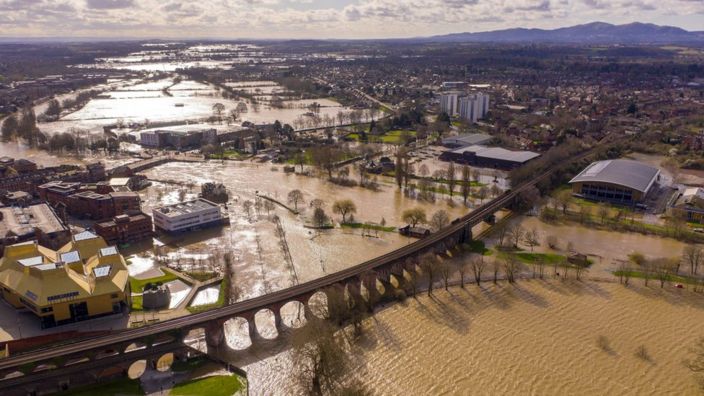 The Met Office says this trend to milder and wetter winters is in line with previous research, and the Head of the Met Office's National Climate Information Centre, Mark McCarthy, pointed out that "Of the top 10 wettest winters, four have occurred since 2007, and seven since 1990". Professor Adam Scaife, who is head of the Met Office's long range forecasting, added that "there is a one-in-three chance of one or more UK regions experiencing record monthly rainfall".
In addition to the warm conditions across Europe, Copernicus has also revealed that it's data shows February was also the second warmest February across the globe. Europe, Siberia, Central Asia and west Antarctica were the standout warm spots, whilst northern Alaska and parts of Greenland were notable areas that bucked the warm trend.

bbc.com