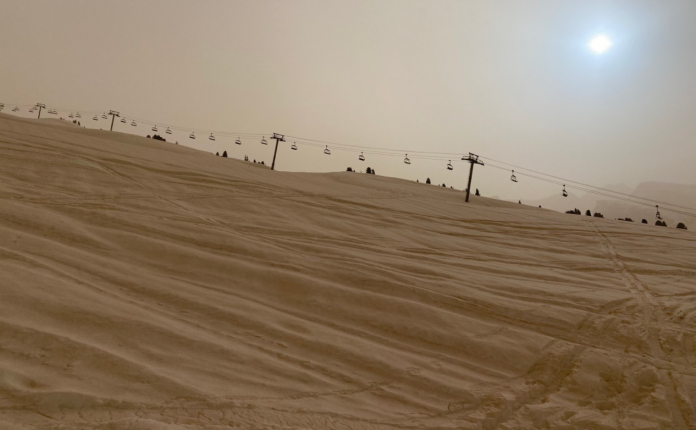 Not only has it fallen on the Mediterranean side, but it has even reached the Aragonese Pyrenees, as well as the Val d'Aran and the entire Catalan and Andorran Pyrenees. In some areas, such as the Andorran Pyrenees, it is one of the biggest mud rains in recent years. Although it has also reached the Aranese Pyrenees with force.

Baqueira Beret.

Grau Roig, Grandvalira. Photo by Adrià Margarit
In the Pallars regions have also received their dose of Saharan dust, this is the spectacular appearance of Boí Taüll. In AndorraThis meteorological phenomenon, which has left dust from the Sahara, has been one of the most intense episodes since the last three years. The origin of this rain is the combination of unstable conditions as a result of the passage of a front with the matter released by the Sahara sand, which is suspended in the air, and which is dragged by it. Likewise, the precipitations have to be very weak, like those that have occurred tonight, so that the dust falls and does not evaporate.
Some more image that circulates through the networks of Ordino Arcalis.